Write you own story from wherever you are.
Rememble is a 'washing line' for your digital bits and pieces. Thread together
texts

,

photos

,

videos

,

sounds

,

scribbles

,

scans

,

notes

,

tweets

... so they're not drifting in a digital wasteland.
1. Sign up. It takes less than a minute (honest), and save Rememble's mobile number on your phone.
2. Add texts, pics, vids, and audio clips from your PC or phone - as easy as sending to a friend.
3. Share as much or as little as you like with friends, make group timelines and generate your own communities for new things you want to do.
How people are remembling...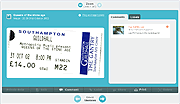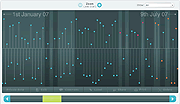 Dan (our Flash-guru) has been scanning in his concert-ticket stubs, blasting pics from his mobile, sharing them with his lady, and pulling in his pics from Flickr and his tweets from Twitter like there's no tomorrow.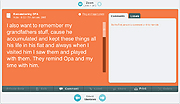 Nina, our intern, got sick of all the mementos (junk) lying around her flat that she couldn't bear to lose, so she created a Souvenir Shelf timeline and took a picture of everything one-by-one before she threw it out and Remembled them all. Now her flat (and her head) is clear and her junk is virtual! Super-brave!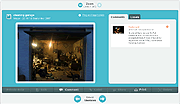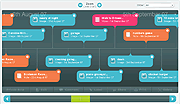 Dec (playwright) has been using it to collect images and reviews of his latest play at the Edinburgh Fringe festival and is documenting his recent sabbatical back to Ireland to write his next play with pics and vids and notes. He reckons he'll start using it as an ideas scrapbook.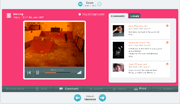 Gavin (founder - totally biased) has been going mobile crazy and sending texts, pic and vids of nights out to Rememble to capture 'the moments'.
A total of

220520
Rememblers are using Rememble
A total of

139565
Digital Moments have been remembled
Help us to make Rememble better
Help us with a Facebook App
Think we could harmonise our services? Give us a shout.